Apollo College of Nursing, Chennai
– About the college
Apollo Hospital runs various educational courses and Apollo College of Nursing is also one of the colleges that are being run by the Apollo Hospitals Educational Trust. There are nursing colleges run by the trust in various parts of the country and Apollo College of nursing Chennai is one of the most famous colleges. The Apollo College Of Nursing strives to provide the best nursing education to candidates from across the country. The education provided ensures that there is continuous quality improvement with the use of the best cost effective current technology.
-Affiliated university
The Tamil Nadu Dr.MGR Medical University
Recognized by the Indian Nursing Council and the Tamilnadu Nurses and Midwives Council
-College address with Pincode / Phone / Fax/ Email
Apollo College of Nursing, Chennai
Vanagaram to Ambattur Main Road,
Ayanambakkam,
Chennai – 95 Phone: 91-416- +91 44 2653 4387
Fax : +91-44-2653 4386
Email: apollocollegeofnursing@gmail.com, college@apollohospitalseducation.com, admin@apollohospitalseducation.com
– Management
Apollo Hospitals and Educational Trust.
Hospital attachments for practice
Apollo multispeciality hospital, a super-specialty hospital
– Courses available and fees per year
A.N.M. course – 60000.00 per year
Diploma in General Nursing and Midwifery (DGNM) – 3 years and 6 months
P.B. Diploma course – 1 year course: Fees- 45000.00 per year
B.Sc (Nursing) – 4 years course: Fees- 55000.00 per year
Post Basic B.Sc.(N) For Trained Nurses – 2 years course: Fees- 45000.00 per year
M.Sc (Nursing) – 2 years course: Fees- 90000.00 per year
Ph.D Nursing
DGNM – 100 seats
P.B. Diploma course -85 Seats
The Branches of study for P.B. Diploma course are as follows:
Critical care Nursing
Emergency & Disaster Nursing
Cardio – Thoracic Nursing
Neonatal Nursing
Operation Room Nursing
Orthopedic Nursing
Oncology Nursing
Neuro Science Nursing
B.Sc (Nursing) – 100 seats
Post Basic B.Sc.(N) For Trained Nurses – 50 Seats
M.Sc (Nursing) – 40 seats
The following are the Branches of study for M.Sc. (N) Degree
Branch I – Medical Surgical Nursing
Branch II – Child health (Pediatric) Nursing
Branch III – Obstetric & Gynecological Nursing
Branch IV – Community Health Nursing
Branch V – Mental Health (Psychiatric) Nursing
Branch VI – Cardiothoracic Nursing
Branch VII – Oncology Nursing
– Eligibility criteria
Eligibility for DGNM.
The candidate should have passed 10, +2 any subject or Vocational Nursing group with 40% marks.
Candidate should have finished ANM training with +2 pass (any subject) or its equivalent examination
Any 17 – 35 yrs
Female Candidates only are eligible.
Admission of students shall be once in a year.
Students shall be medically fit
Eligibility for P.B. Diploma nursing courses
a) Upper age limit for admission into the P.B. Diploma nursing courses is not present.
b) Pass in DGNM or BSc Nursing.
c) Should be registered in the TamilNadu nurses and midwives council or equivalent.
d) Successful completion of ANM course.
Eligibility for B.Sc. (Nursing)
a) Not less than 17 years as on 31st December of year of admission.
b) Candidate should be medically fit
c) Pass in 10+2 or equivalent with Physics, Chemistry, Biology or Physics, Chemistry, Botany & Zoology.
d) Students who have passed 10+2 in states other than Tamil Nadu should produce an eligibility certificate from the TamilNadu. Dr. M.G.R. Medical University before seeking admission
Eligibility for Post Basic B.Sc.(N) For Trained Nurses
There is no upper age limit
A pass in DGNM
Registered with Tamil Nadu Nurses and midwives Council or any other State Nursing Council
One year experience after DGNM qualification.
Eligibility for P.B. Diploma course
An upper age limit does not exist for this course
Pass in DGNM / BSc(N) / Post basic BSc(N)
Registered with Tamil Nadu Nurses and midwives Council or any other State Nursing Council
Eligibility for M.Sc. (Nursing)
Pass in BSc(N) / Post basic BSc(N)
Registered with Tamil Nadu Nurses and midwives Council or any other State Nursing Council
One year experience post BSc(N) or Post basic BSc(N)
Eligibility for Ph.D in Nursing
Pass in MSc(N)
Application process for All courses run by Apollo college of nursing, Chennai
Applications for the DGNM course can be obtained by sending a Demand draft for Rs.500. For Ph.D in nursing, the DD should be for Rs.1000 . And for all the other courses, the DD should be for an amount of Rs.750. Demand draft should be taken in favor of Apollo School of nursing for DGNM. And for other courses, it should be in favor of Apollo College of nursing. The DD should be payable at Chennai.
Admission is based on
1. Entrance test
2. Personal Interview
3. Medical fitness
– Test guidance / Selection Process for all courses
The selection of candidates is only based on a written test and interview that will be held with multiple choice Questions. The questions will be based on the qualifying exam. For example, for DGNM and for BSc(N) courses, the questions will be from the 12th standard Physics/Chemistry/Biology/ General knowledge/ English subjects.
For MSc(N), questions will be based on the BSc(N) syllabus.
Based on the performance in the written tests, shortlisted candidates will be called for a personal interview. Original certificates will need to be produced for scrutiny at the time of this interview.
Candidates selected in the interview will have to undergo a medical examination. Admission is subject to being medically fit.
Scholarships
The reservation category students belonging to SC/ST/BC/MBC/DNC community shall approach government for scholarships. The scholarship provided from District Adi Dravida Tribal Welfare Department and District Backward Classes & Minority Welfare Department, Thiruvalloor.
– Special information – Library / Labs
Clinical facilities: A nursing student will not become experienced in treating and caring for patients by reading textbooks alone. Adequate clinical facilities need to be present for the nursing student to gain experience. Apollo group of hospitals in Chennai has more than 1000 beds in various specialties. This provides the right kind of environment for nurse students to learn. The patients presenting with varied diseases provide a good learning experience for the nurses.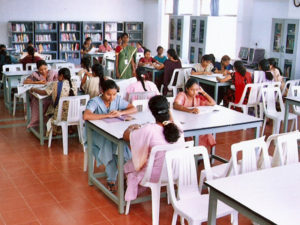 Library: The Library is a place of learning that enhances and facilitates student learning. Apollo College of nursing Library boasts of several Reading Rooms and a separate Journal Section. Additional facilities are available for Photocopying as well as data processing and Internet browsing. There is an excellent collection of books and journals from both Indian and other country publications.
Labs: The laboratories in Apollo College of nursing, Chennai are well equipped. Labs are available for Anatomy and Nutrition. The Fundamentals of Nursing and Maternal Nursing labs have mannequins for simulation learning. The Child Health Nursing also has a separate lab. Community Health Nursing and Maternity Nursing departments also have adequate facilities. There are also Audio Visual Aids and Computers available. They offer best learning facilities to develop the technical skills before the students have practice on patients.
– Faculty
The faculty : student ratio is maintained at 1:10 and this helps in effective learning by students. All the faculty are well experienced and well qualified. The administration of the Nursing college is by the Principal of the institution who is an able administrator and a senior faculty. Mrs.Latha Venkatesan, who is the Principal of Apollo College of Nursing is also a governing council member of the TamilNadu Dr MGR Medical University.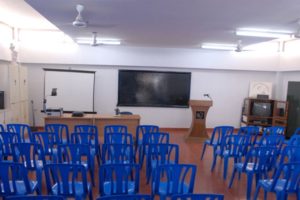 – Hostel / Lodging facilities
The hostel block has been built in international style. It stands as a unique and distinctive structure in the whole of the campus. It is indeed a home away from home for female students. The hostel provides excellent living rooms, recreation facilities, sanitary facilities and regular supply of water all through the day.
If you are not interested in staying in the hostels, you need not worry. There are adequate number of working women's hostels available in Chennai. And these hostels are safe and are available at affordable rates.
There are several curricular and extra curricular activities that keep the nursing students busy all through the year. Some of the extra curricular activities are those like Youth Red Cross, NSS and Student Nurses Association.
Achievements of Apollo College of Nursing
• 100% academic results has been achieved right from the inception of the college.
• University Ranks and Gold Medals in all the programs successively for the past four years.
• Won trophies and shields in state and National level sports and cultural competitions.
• Secured National awards for distinguished services in the field of health and education.
– Placements
All the Graduate Nurses graduating from the institution are absorbed for employment. Most of them are employed in any one of Apollo Groups of Hospital / Educational Institutions. But placement is subject to presence of vacancy in the hospital / Educational Institution.
The advantage of being placed in Apollo College Of Nursing is that it is a reputed institute. It is also easy to obtain excellent references from the hospital to work abroad.