Step by step process for Indian / Philippine nurses to work in Canada
Steps in short for foreign educated nurses to enter Canada:
1. Get education and qualification assessed by NNAS or National Nursing Assessment Service.(List of documents needed for NNAS application are given in this article)
2. Have your IELTS / TOEFL score ready by then.
3. Decide on state where you want to work in Canada.
4. Forward the NNAS report to the state nursing board. If you get all clear from the state board, then step 6
5. Complete any rectification needed, as per state board recommendation and reapply to the state board.
6. Pass NCLEX-RN exam.
7. Apply for job with your documents.
Why Canada?
If you are a nurse in India or in the Philippines, your dream must be to work in Canada. The good life and the good salary are two of the many reasons for Indian nurses and Philippine nurses to try and work in Canada. Are you preparing to work as a nurse in Canada? If so, you need to know the process and also take the right steps. Some of the important steps that are required by foreign nurses, especially the Indian nurses and Philippine nurses to work in Canada are listed here.
This article is a well researched one that has considered several sources. It has also verified the process from nurses already working in Canada. If a nurse plans to work in Canada, the immigration process is important. Immigration process can be completed on your own. But it is always better to take the help of a immigration consultant. There are several popular and trustworthy immigration consultants available. They will be able to help an Indian or Philippine nurse to immigrate to Canada.
Advantage for foreign nurses who work in Canada
Canada is one of the very few countries that allow you to hold dual citizenship. You can be a citizen of your native country and also hold the citizenship of Canada. This time tested method has been followed by many foreign educated nurses to work in Canada. Are you a nurse adequately qualified in Nursing? But are you wondering about the right steps to work as a nurse in Canada? Then it is good reason for you to continue reading…
Before you go to Canada
Step 1: Your education and experience counts
1. Educational requirement for foreign educated nurses to work in Canada:
a. You must have graduated from a recognized / accredited institute in your country of origin.
b. You must hold valid nursing registration in the nursing council of your home country. You should hold a license as a registered nurse / midwife.
c. Experience is important to work in Canada. You will be able to process your immigration to Canada easily with two to five years of experience in the nursing profession.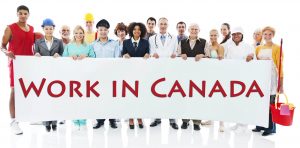 Step 2: Credential evaluation
a. Your educational qualification needs to be evaluated if it confirms to the standard in Canada.
b. You can do credential evaluation from your country of Origin.
c. Nursing qualification evaluation is done by the recognized authorities in Canada. You can get the credential evaluation done by the National Nursing Assessment Service or NNAS.
d. At this stage, you have to decide on which state of Canada you would like to work in. This is because each state and province has different eligibility and entry criteria. They also have varying requirements. So, the credentials are evaluated with different criteria for different provinces.
Documents that need to be provided by foreign educated nurses to NNAS
1. Notarized Photo ID with signature on it ( Passport / Driving license or others)
2. Educational documents:
a. Mark lists
b. Degree certificates
c. Transcript
d.Course curriculum
e. Other academic records
3.Registration in Nursing council in the country where practicing at present, the registration documents must be sent by the licensing authorities.
4. Employment form: Employers with whom you worked in the last 5 years should complete this form and sent it to NNAS.
5. Your IELTS / CELBAN test reports.
6. Any document that is not in English or French has to be translated into English before sending it.
7. All copies of certificates must be notarized with date. Provide phone number and address of notary.
8. Pay required fees of US $ 650.
Step 3: Other requirements – English
a. If you want to work as a nurse in Canada, you have to ensure that you are proficient in English
b. CELBAN – Canadian English Language Benchmark Assessment for Nurses or the International English Language Testing System (IELTS) are the two common tests that are preferred. A good score will help you to prove your proficiency in English.
Test score needed for IELTS is :Academic format – speaking 7, listening 7.5, reading 6.5, writing 7, overall 7
Test score needed for CELBAN is: speaking 8, listening 10, reading 8, writing 7
c. Remember that the English test results have to be forwarded by the test authorities directly to the nursing board in Canada.
Step 4: Apply to the state regulatory authority:
a. Once your credentials have been evaluated, you would get a report from the National Nursing Assessment Service or NNAS. This report has to be forwarded to the state regulatory authority. They will then look through the report and also all your credentials and experience.
b. The state regulatory authority will then decide if you can work in Canada with the existing qualifications and experience. They could also recommend you to complete any course to get the required eligibility.
c. If all is well, you will be able to obtain your registration. You can obtain your registration as a Registered Nurse (RN) or a Licensed Practical Nurse (LPN) or a Registered Practical Nurse RPN. These registrations are provided by the Canadian Nurses Association (CAN) and also the Canadian Council for Practical Nurse Regulators (CCPNR).
Step : 5 Pass the National Council Licensing Examination – Registered Nurse (NCLEX – RN).
You have to pass the National Council Licensing Examination to work as a Registered Nurse in Canada. It is a very important requirement for nurses to be employed in the Canada. Nurses from Philippines and India can take this exam in their own country. Otherwise, they can also take the exam in Canada. The step by step process of applying for the NCLEX exam for entry into Canada is written elsewhere in this site. A positive test result will help you to work in Canada as a Registered Nurse (RN) or a Licensed Practical Nurse (LPN) or a Registered Practical Nurse RPN.
Step 6. Immigrate to Canada on permanent or temporary visa:
In the next step, you have to decide if you would like to go to Canada on a permanent or temporary visa. These are the two options available for any foreign educated nurses. If you are planning to go on a permanent visa, you have to apply for immigration. This is a separate process in itself, but since you are qualified, you will not find it difficult.
If you are planning to go to Canada on a temporary visa, you will have to get a job offer from an employer. This can also be used to get the temporary visa.
Step 7. Join work:
You can contact your employer about when you should join work. You may require other formalities also that your employer in Canada needs you to complete.
Questions you may have about Nursing in Canada
1. What are job prospects for nurses in Canada?
Shortage of qualified nurses will continue in Canada. This means that there will be job opportunities for nurses all the time. In the past few years, there was a downsizing of the workforce. But, now there is expansion of specialized services. So, nursing is in demand.
2. What nurse specialty is in demand in Canada?
The demand for nurses in specialist areas like Emergency Nursing, Critical care nursing, Operating room nursing, Community nursing is always high. Nurses in other specialties are also needed. Since Canada is a vast country, there is a demand for nurses to work in small communities. So, community nurses and multi skilled nurses are in great demand in Canada.
3. What exam is needed to practice in Canada?
The NCLEX-RN is the exam that has to be faced by nurses wanting to work in Canada. This exam is from National Council of State Boards of Nursing or NCSBN. You have to contact the state board in Canada to know more about these exams and the requirement in that particular province or state.
Every nurse who uses the help of an immigration agent to go abroad should select the best experts. This will help in completing the process smoothly and also in quick time. You can find more about the right nurse recruitment agency for going abroad.
For more details on the nursing profession while working in Canada, you can also subscribe to our newsletter. You can also send an email requesting information.
Look out in these columns for the Step by step process for Indian / Philippine nurses to work in Australia and also in various other countries around the world.
Are you a nurse or other qualified professional who wants to work in the USA? You may be interested in…
Nexa debt collections Linkedin page