Step by step process for Indian / Philippine nurses to work in USA
The dream of most Indian as well as Philippine nurses is to go to the United States and work there. There are several reasons for nurses to nurture this ambition right from their college days. The dream of these young nurses will only become reality when they take the right steps. Here, the various steps that need to be taken by foreign, mainly the Indian and Philippine nurses to go abroad are listed.
This is a well researched article that has been written after verifying the process from various sources. This time tested method has been followed by many people to go abroad. So, if you are a nurse who is adequately qualified, but do not know the right steps to practice your profession in the USA, continue reading…
1. Educational qualification requirement for nurses to work in USA:
a. You should have graduated from an accredited institute in your country of origin.
b. You should hold a valid registration in the nursing council in the country and also have a license as a registered nurse / midwife.
c. Experience is also needed. A minimum of two years experience will help speed up the process of application.
What if…..
a. You do not have the required qualification?
Answer: You will need to complete a coursework in the United States. This course work could include classroom learning as well as clinical work under the supervision of a registered nurse. This is also called as the Foreign Educated Nurses (FEN) refresher course, which could last up to 120 hours.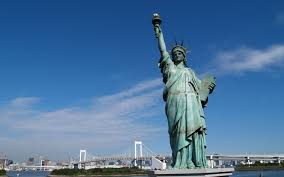 2. English Competency Requirement:
a. There are three different tests available and you need to take one of them, based on the requirement of the employer / recruiting agency
b. Test of English as a Foreign Language (TOEFL) or the International English Language Testing System (IELTS) are the two common tests that are preferred.
c. Remember that the English test results have to be forwarded by the test authorities directly to the nursing board in the USA.
3. Pass the National Council Licensing Examination – Registered Nurse (NCLEX – RN).
Passing the National Council Licensing Examination to work as a Registered Nurse is a very important requirement for nurses to be employed in the USA. Nurses from Philippines or India can take this exam in their own country. This has made the whole process easier and many more people are able to clear this exams. Previously India was not a center for the exams and nurses who wanted to clear this exam had to go to the USA. The step by step process of applying for the NCLEX and taking the exams are written elsewhere in this site.
4. Recruitment through a recruiting agency / employer:
The next step is to ensure that you are recruited to a job in the USA. This is possible when you are directly recruited by an employer in the United States. The other possibility is by using the help of a recruiting agency that will sponsor your application for the visa or they will be able to find a job for you in the US. Remember that the recruiting agency will only find a job for you and you will have to prove yourself on the job to get permanent residentship. If you are not good in your job, you are likely to be on your own.
5. RN Immigrant visa:
Obtaining this is easy if you have an employer or a recruiting agency applying for it on your behalf. A visa screen certificate will also be sent to Commission on Graduates of Foreign Nursing Schools (CGFNS) by the authorities.
6. RN Visa interview and medical examination process:
These are all formalities after the difficult process that has been completed.
a. This is the stage where you will have your file sent by the United States Citizenship and Immigration Service (USCIS) to the National Visa Center (NVC) for further processing.
b. The embassy will issue a visa for you after you successfully clear the visa interview, which is likely to be the last hurdle before you start working in the USA as a nurse.
c. You will also be required to undergo a medical examination before you are issued the visa.
d. The issuing of the visa may take a few days to a few weeks, usually. In unusual situations, it may be delayed for a much longer period or it may be denied.
7. Join work:
Once you get a visa, you can also reserve your flight tickets. You can contact your employer to know the date when you have to join work. You may also have to complete the other formalities that your employer in the United States requires from you.
It is important that every nurse who uses the help of an agent to go abroad tries to avoid unscrupulous ones. This will help you in avoiding losing money. Read more about how to avoid unscrupulous agents and choose the right nurse recruitment agency for going abroad.
For more details on what role you can play in the nursing profession while working in USA, please subscribe to our newsletter or send an email requesting information.
Look out in these columns for the Step by step process for Indian / Philippine nurses to work in Australia and also in various other countries around the world.
You can also learn about the H1B visa process for USA.
Update on US Visa status
The Executive Order by the White house, which is the order by the Trump administration talks of a different system to provide H1B visas to applicants. The current system of lottery will be abolished and a new system which will recruit only the most skilled person and a highly qualified person will replace the existing system. The Presidential executive order of the White house can he read here.
—– Coronavirus update 2020 —–
The American Hospital Association estimates the losses at $50 billion per month and predicts a four-month loss of $200 billion by the end of June.
https://ritzherald.com/hospitals-facing-acute-financial-crunch-due-to-covid19/