Continuing Nursing Education Topics
Topic : "MENTAL HEALTH SAFETY-A WORKPLACE CHALLENGE"
Tamil Nadu Nurses and Midwives Council awards 6 credit hours
Date: 13th October 2017
Venue:Zacharia Mar Dinosius Auditorium
MMM Hospital
No:4 A, Dr.J.J Nagar,
Mogappair East,Chennai-600037
Highlights of workshop:
Challenges at the workplace
Solutions to ensure mental well being
Mental health difficulties in workplace
Building teacher-student relationship
Emotional intelligence a power of positive
thinking
MENTAL HEALTH SAFETY-"A WORK PLACE CHALLENGE"
Mental health and workplace can have great partnership in creating a successful career. Many times commoners connect only a place of employment to workplace. But a workplace includes a service place like educational institution which includes the future generation the students.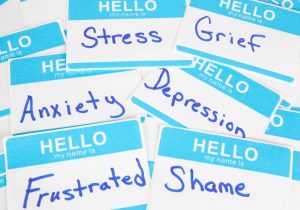 Mental health issues have become a growing problem among students in academics. Attending college can be stressful time for many students. In addition coping with academic pressure, some students have to deal with the stressful task of separation and individuation from their family of origin while some have to attend to
numerous work and family responsibilities. Many college students experience the first onset of mental health and substance use problems or an exacerbation of their symptoms during their college life. Some examples of non-academic stresses include personal relationships. Today, the media keeps updating us on shocking workplace related issues disharmony among students, crimes born out of indifferences, comparison etc.
At the workplace:
At this juncture it is critical to analyze and understand the major emerging mental stress in new population of the society-the workers at their workplace" This year's theme of world mental health day –"Mental Health at workplace" comes to us with lots of thoughtfulness.
According to recent data 1 in 4 students have a diagnosable illness. 40% do not seek help. 80% feel overwhelmed by their responsibilities. 50% have become so anxious that they struggle to complete their schooling. It is imperative that the academic advisors equip themselves to effectively identify students with mental health issues. The Teachers are trained to Observe students behavior, listen to self disclosure and refer students with mental health issues to the appropriate services available in campus.
Nurses should feel empowered by knowing that they have the ability to aid in addressing mental health issues and could have a significant effect on a student's future.
Registration Fees Including Lunch and Refreshments : Rs.500/-
Contact Details: 044 – 26535001
Organizing Chairperson of the Continuing Nursing Education:
Dr.Rosaline Rachel
Principal,
MMM College of Nursing
Chennai-95