Best Health Insurance Policies in India
Health insurance is a key investment for every family because it protects the health risks that can arise suddenly. Every Indian citizen is faced with a plethora of health insurance policies and you may not be able to identify the right one that you can use for themselves and your family.
Here, we provide you a simple and small list of the best health insurance policies handpicked for you. Read on….
1. Religare Health insurance
Policy name: Religare Health Insurance Care Plan with unlimited recharge
Sum insured:5 to 10 lakhs
Age for eligibility / entry: No upper age limit
2. Apollo Munich
Policy name:Apollo Munich Optima Restore Health Insurance Plan
Sum insured: 3 to 50 lakhs
Age for eligibility / entry: 5 to 65 years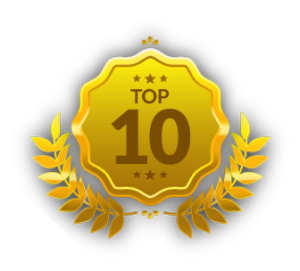 3. Cigna TTK Health Insurance
Policy name:Pro Health Plus
Sum insured:4.5 to 10 lakhs
Age for eligibility / entry: No upper age limit
4.Max Bupa
Policy name:Health Companion
Sum insured:5 to 12.5 lakhs
Age for eligibility / entry:No upper age limit
5. Royal Sundaram
Policy name:Life Line Supreme
Sum insured:5 to 50 lakhs
Age for eligibility / entry: No upper age limit
6. HDFC Ergo
Policy name: Health Suraksha Gold
Sum insured:3 to 10 lakhs
Age for eligibility / entry: No upper age limit
Rating the health insurance policy
How can you rate a health insurance policy as the best that is available? This is a question that needs answering before we rate the various insurance products that are available. So, here we list the criteria to term a insurance policy as the best. This will help us in rating the policies that make the cut.
1. Adequate cover:
The best health policy will ensure that you and your family who are part of the plan are adequately covered. If you are not adequately covered, it will mean that you will have to shell out money for your family's health needs at a later stage. The policy that can be termed the best should have an option for you to cover your health and your family's health at an optimal price.
2. Low pricing / premium:
The health insurance policy should be available for you at a low price. There are several policies available between the various insurance companies. Each of them cater to different groups of people, but most of them are similar on various counts. So, you will need to ensure that you pick the right one that suits your needs, covers you adequately and also is priced lower than other products.
3. Low waiting period:
The other important aspect that is taken into consideration while rating a insurance company is the waiting period for them to reimburse the costs that you have incurred. Some companies will directly pay the hospitals that are designated by them as treatment centers. There are other companies that will require you to pay upfront and will reimburse you. Also, in some circumstances, and in emergency situations, you may have to pay for the treatment and the company will reimburse you later. So, this reimbursement of the costs should be done with minimal waiting period. This too plays a major role in rating health insurance companies and their products.
<4. Adequate network of hospitals:
There should also be an adequate network of hospitals where you can undergo treatment for your health condition. If the insurance company does not have a good network of hospitals covered, you may skip the company as you will not be covered for treatment at other hospitals.
Detailed information about the above policies:
If you would like more details about the above policies, you can click on the links below:
1. Religare Health insurance:Religare Health Insurance Care Plan
2.Apollo Munich : Apollo Munich Optima Restore Health Insurance Plan
3.Cigna TTK Health Insurance
4.Max Bupa
5.Royal Sundaram
6.HDFC Ergo