Nursing Salary In USA
The dream of every nurse is to work in the United States of America. If you are a nurse, you would like to know more about the nursing salary in USA. The salary commanded by professionals in a particular profession depends on the competition in the profession as well as the demand for that professional. As far as a nurse is concerned, here is a great demand for nurses. At present, the Occupational Outlook handbook reveals that there are about 2,955,200 nurses presently working in the United States. This number is projected to grow at an average rate of 15% each year.
Role of a registered nurse in the USA
Any nurse in the United States is required to perform one of the following roles. The nurse will be registered with a licence to practice and will be called as Registered nurses (RNs). The registered nurse will be involved in providing and coordinating various patient care activities. The nurse will also educate patients as well as the public regarding different health conditions that are prevalent. The nurse will also be required to provide health advice. Nurses are also involved in educating family members of patients and providing emotional support to the patient and the relatives.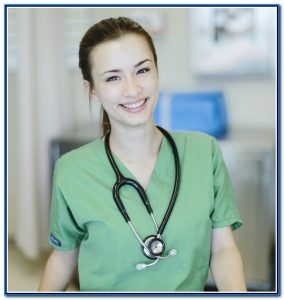 Indian nurses and Philippine nurses in United States of America
Indian nurses and Philippine nurses work in the United States in great numbers because of the huge nursing salary in USA. There is always a demand for nurses in US too. This is because of the focus on high quality nursing. The number of qualified nurses, also known as registered nurses, required in USA is quite high. Since there is a great demand for nurses, there is better pay for those who work in the USA.
Nurses' salary depends on the nursing role
As in any profession, the nurses' salary in USA depends on the role of the nurse. The role of the nurse or the designation is based on qualification and experience. Registered nurses or RNs as well as licensed practicing nurses also known as LPNs will be better paid. The number of nurse jobs is projected to grow by 15% each year from 2016 to 2026. The salary of nurses in USA will also increase proportionately. This is because of the growing demand for good quality professional nurses.
The Bureau of Labor statistics of the United States government department of Labor project that the number of nurses will increase by 437,000 by the year 2026. The salary of nurses will only grow because of this huge demand for nurses. As the US economy improves significantly, people will be willing to spend more on their healthcare.
Top pay for nurses in USA:
Certified Nurse Anesthetist or CRNA: $156,000 per year
Certified Nurse Midwife: $91,000 per year
Clinical Nurse Specialist or CNS: $87000 per year
Nurse Practitioner or NP: $89,000 per year
Neonatology nurse or Pediatric nurse: $80,000 per year
Geriatric nurse / Gerontological nurse practitioner or GNP: $80,000 per year
Endocrinology nurse / Pediatric endocrinology nurse: $80,000 per year
Factors on which the nurses salary in USA depends
Nursing salary in USA depends on various factors as listed below.
1. Specialty of nursing:
If you have specialized in a particular area, it will be beneficial for you. If you have specialized in particular areas where there is a huge demand, it will be much more beneficial. Obstetric nurses and Gynecological nurses are always in demand in USA. Also, nurses in medical or surgical areas, HIV AIDS nurses, addiction nurses, Pediatric nurses, gerontology nurses, nurses working in women's health areas and oncology nurses are also in great demand. These nurses will command a better salary.
2. Education and qualification:
The education as well as qualification of a nurse will also play a role in the nursing salary in USA. A nurse who has advanced degrees like a Masters degree in nursing in a particular specialty will command a better salary. A nurse who has a Masters degree in one of the specialties is called as a Clinical nurse specialist (CNS). Doctoral Nurses are the ones who conduct research and usually hold a Doctoral degree.
3. Experience:
If you are an experienced nurse, you will be able to earn a better salary. Experience in a profession will help in better problem solving. It will also help in better patient outcomes. Especially in a profession like nursing, experience will help in better benefits to the patients and this is why the nurses who are experienced will command a better pay.
4. Registration:
Registered nurses as well as licensed practicing nurses will be better paid. Though a nurse cannot practice nursing without being registered and licensed, it should be noted that when you have this license, you will be paid better than many other professions. The National Council of State Board of Nursing is involved in the licensing of nurses. The NCLEX-RN is the required exam that needs to be passed by nurses so that they can work as Registered nurses(RN's).
5. Type of illnesses:
There are several kinds of illnesses that a human will suffer from. Some of the illnesses can be life threatening and will need extremely good care for prolonged periods of time. Nurses who take care of patients with such diseases will get a much better pay than those who take care of diseases that are not life threatening.
6. Place of work:
The place of work also plays a role in the salary paid to nurses. If you are working in a rural area, you may earn less because of the decreased demand. On the other hand, a city nurse might earn more. The Office of the human resources management in the US Department of veteran affairs lists the salary of nurses in USA, under title 38 pay schedules. The pay of nurses under different grades from Grade 1 to Grade 5 are listed in different bases. As per the latest update no 1st of August 2017, the pay ranges from $60,000 to a maximum of $1,37,000.
7. Travel nursing jobs:
The nursing salary in USA for travel nursing jobs is much better. This is because a nurse has to visit the patient in the home. So, there are fewer nurses willing to take this extra burden of travel. This is why the nursing salary in USA for travel nursing jobs is much higher.
8. Additional Certifications:
Certain nursing positions would need additional certification in diverse areas. These include certifications in basic life support or BLS, cardiopulmonary resuscitation (CPR), and advanced cardiac life support (ACLS). For advanced degree holders in Nursing, additional professional memberships in associations would be needed. A nurse may have to obtain membership in Pediatric or Geriatric associations and other such associations, based on area of work. These additional certifications would also help in improving the nurse pay in USA.
Different nurse roles and salaries
Certified Dialysis Nurse : $64,000 per year.
Legal Nurse Consultant:$62,000 per year
Nurse Midwife: $79,000 per year
Nurse Anesthetist: $154,000 per year
Travel Nurse: 79,000 per year
Nurse Case Manager: $68,000 per year
Nurse Educator: $65,000 per year
Critical Care nurse: $62,000 per year
Nurse Practitioner:90,000 per year
Nurse administrator: $95,000 per year
Diabetic nurse:$75,000 per year
Family nurse Practitioner:$95,000 per year
Health Policy nurse: $95,000 per year
Medical Surgical nurse:$75,000 per year
Psychiatric nurse: $94,000 per year
Pediatric and Neonatal nurse: $65,000 per year to $80,000