Top Health Insurance Companies in India
There are several Indian health insurance companies that are operating. The increasing healthcare costs are one of the reasons for the many health insurance companies. The economy is also booming and so there are a lot of people who are able to afford health insurance. A developed country should have a good health insurance scheme for all its citizens to benefit.
A person who becomes sick with serious illness or a chronic illness will lose their life savings in India, if there is no health insurance. Most Indians from low income families are unable to provide the best treatment to their family members because of lack of universal health insurance. Only a few people are able to afford the best medical care provided by top hospitals by paying out of their pockets. These days, with the health insurance companies bringing more people in their fold, more individuals and families are covered by health insurance schemes.
Why is health insurance important for every individual and family?
Every single individual needs to be covered by health insurance. There are several advantages of health insurance as listed here.
1. Affordable health care: Health care becomes affordable because most of the cost of hospitalization and treatment is borne by the health insurance company. Adequate cover by health insurance policy for the family will prevent you spending money from other savings. Many people set apart a sum for their retirement. If they become sick pre retirement or in the early stages of retired life, the amount left after treatment will not be enough to cover their regular expenses.
2. Preventive health care: Preventive health care is possible with health insurance cover. If you have subscribed to a health insurance policy, you and your family members can undergo regular preventive health checks that will help to identify presence of any disease in the early stages itself. This reduces your costs overall and ensures better health.
3. Improved quality of life: When you have health insurance cover, you do not need to worry about spending too much on health needs. This will allow you to have enough money to spend on your daily needs. So, when you have adequate health insurance cover, you will be able to enjoy an improved quality of life.
The top Indian health insurance companies
1. Max Bupa Health Insurance
Max India Limited and Bupa, a UK company created a joint venture in India to form the Max Bupa health insurance company. This company is based in Delhi. It provides cashless hospitalization and treatment in about 3500 hospitals all over India.
Highlights of Max Bupa Health insurance
1. Cashless service
2. Covers medical cost for pre hospitalization
3. Covers medical cost for post hospitalization
4. Top health insurance policies like family floater plan and individual plan.
2. Cigna TTK Health Insurance
The TTK group along with Cigna focus on providing excellent health insurance policies and products to consumers. This company that started operations in 2013 is one of the top companies in India that provide healthcare insurance.
Highlights of Cigna TTK health insurance
1. Excellent consumer service
2. Affordable health insurance and affordable health care costs
3. Multitude of plans to suit different people
4. Health insurance policy for global travel
5. Focuses on bettering personal health management.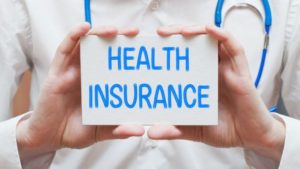 3. Star Health Insurance
It was the first health insurance provider in India. There were several state governments that used this company for their employees. The company also boasts of several policies. One of the top policies that is featured in this website is the Religare Health Insurance Care plan. There are some unique features that make this plan to be one of the top health insurance plans that is sought by many people. You can read more about this plan and other such unique plans on this website.
Highlights of star health insurance
1. Specific health insurance schemes for those with specific diseases- Diabetes safe for those suffering from diabetes and Star Netplus for those needing treatment for HIV.
2. Provides free consultation for those under specific health insurance plans.
4. Apollo Munich Health Insurance
Apollo Munich started operations in India in 2007. The world renowned Apollo health care group is part of this insurance company. It was the top company in India in 2014.
Highlights of Apollo Munich health insurance
1. Portability of one policy to another policy
2. Maternity cover available in some policies.
3. Optima Restore, a health insurance policy provides cashless treatment in 4000 hospitals.
4. Several plans are also available to suit needs to individuals and families.
5. Religare Health Insurance Company
Religare Health Insurance Company is a partnership firm between Religare enterprises, Union Bank and Corporation bank. It is a company that is fully owned by Indian companies.
Highlights of Religare Health Insurance Company
1. It covers healthcare at a very reasonable and also affordable cost.
2. Covers healthcare in least about 4000 hospitals pan India.
Other health insurance companies in India
Cholamandalam MS General Insurance.
Bajaj Allianz General Insurance.
Bharti AXA General Insurance.
HDFC ERGO General Insurance Company.
ICICI Lombard.
IFFCO Tokio.
Reliance Health
United Healthcare
Health India-Bhaichand Amoluk Insurance Services Pvt. Ltd.
HSBC Health Insurance